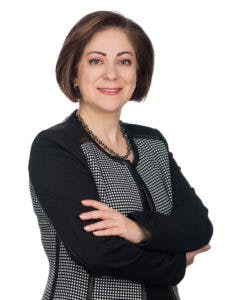 PARISA brings extensive knowledge of the real estate market, sales experience, business management and great listening and negotiating skills to her position as an accomplished and respected Realtor®. Her formal education and training allows her to excel at every step of the real estate selling or buying process. As a Vancouverite, Parisa is extremely knowledgeable and connected to all markets throughout the lower mainland. She specializes in the Vancouver West and East side, North Shore, New Westminster, Tri- Cities and Fraser Valley communities.
Parisa is experienced in Presale and project sale. Her scope of practice ranges from first home buyers and growing families to empty nesters and guiding Senior into assisted independent living. Known by clients and colleagues for her honesty, dedication and
reliability, Parisa also has a reputation for timely and focused responses to each of her client's needs and concerns. She is a skilled negotiator and goes above and beyond for her clients, carefully positioning her listings to every possible buyer or assessing the situation on multiple offer buying situation to know how to win. She is known to deliver more than promised, and fighting for clients best interest. Parisa credits her motto "Do what you love and if you do, you'll never work a day in your life" as being vital to her professional success. The joy she receives from helping clients perpetuates her to always work the hardest she can for them.
Outside of her career in real estate, Parisa is passionate about spending time with her family and friends. In her spare time Parisa enjoys hiking, traveling and playing squash. She actively supports the BC Children's Hospital and Children's Miracle network, Pals Autism Society and North Shore Table Tennis Club. She is active advocate of local clubs and serves as board member of few including Autism school and Kerrisdale Figure Skating Club. Parisa is active member of Vancouver Rotary Club, supporting local and international humanitarian causes. Her love for his community has kept her local to Yaletown. A full-time Realtor® who loves helping people make important life decisions, Parisa is a clear choice for anyone ready to sell or purchase a home.